It takes a special person to love an entrepreneur. This month we're taking a look past our kick-ass women and shining the light on the people who love and know them best.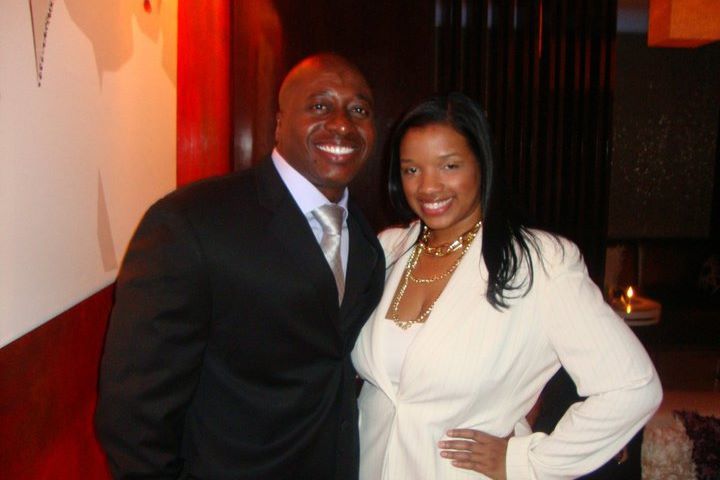 Early mornings. Late nights. Hectic schedules. Entrepreneurship is a trampoline of emotions. Women entrepreneurs wear a variety of hats throughout the day – from CEO to admin, to finance guru to marketing coordinator. Many also double as parents, wives and girlfriends.
It takes a special person to love an entrepreneur. This month we're taking a look past our kick-ass women and shining the light on the people who love and know them best.
Who has time for love?
Even entrepreneurs, with 10 things vying for their attention at once, need love. Appearances can be deceiving. While you may envision buzzing offices with caffeinated workers, countless meetings and speaking engagements, entrepreneurship can be a lonely ride. You often feel the weight of the company on your shoulders, spend a lot of time traveling alone and struggle with self-doubt that can be uncomfortable to share with others. Squeezing in time for love can seem unrealistic or as if you're taking your eyes off of the prize – your business. But as research has shown, making time for romance has many mental and physical benefits.
James Omar Fisher has been with his entrepreneur girlfriend Dr. Syleecia Thompson, founder of DYG Management Group LLC., for 5 ½ years and they make a conscious effort to carve out time for one another. As a serial entrepreneur in New York City, Fisher is no stranger to launching startups. It allows him to understand the nature of her business and the position she holds.
"I've gained patience, acceptance and security rather than resentment, [feeling] threatened or insecurity. We have come to respect each other's position and have become each other's biggest fans, supporters and advisors," Fisher explained. However, he didn't say it was always easy. In fact, he says his patience can still be tested.
"There are rare times when I may want to address something in particular, and that's where my patience can be sometimes tested. Also, when we're on vacation there have been times where her laptop and iPad has gotten in the way of our margaritas on the beach," he explained.
Rod Starr understands what Fisher means. He has three children from a previous relationship and one on the way with his wife, Brandi, owner of the marketing firm Cassius Blue Consulting in Lawrenceville, Georgia. Although he finds Brandi's passion and ambition as an entrepreneur quite sexy and describes his gorgeous wife as a go-getter, he has no problem waving the 'take a break' flag in her direction.
"Whenever there's a situation when Brandi is burning the candle at both ends, I feel as though it's my job to let her know that she 'left the light on' at Cassius Blue Consulting and that it needs to be turned off. Never do I want to impede her momentum in business affairs, however, it's always good to have a 'crew chief' to let you know when a 'pit stop' is needed," Starr said, adding, "Brandi does a phenomenal job balancing her work and our relationship. We're both busy when it comes to our blended family and own agendas; however her priority first and foremost is our relationship which is definitely a positive for us."
Rent a worker
Family and friends of business owners know you can start a simple conversation with an entrepreneur by asking: "How's everything going?" And somehow, magically, you leave with a list of assigned tasks you need to complete. Partners are not exempt from this rule. They are probably first in the line of fire. Striking a balance between helping out and turning into her assistant is key.
"I'm not a licensed cosmetologist so there are some projects she doesn't ask me to help out with, like shampooing a client's hair or helping with the hair styles," joked Kevin Holbrook of Springfield, Massachusetts. His wife Kelly is a cosmetologist and owner of Simply Divine Beauty Lounge. The couple is approaching their 10-year wedding anniversary this May and Kevin could not be happier to still help out. "I do help with other projects. Things I help with are hanging pictures, mirrors, fixing something, if she knows I have the ability/skills to fix those things, and to move the heavy things around the room; little stuff like that … Over the years I've learned to subdue my passion and handle it like this; with a smile and say, 'Yes dear, is there anything else you need me to do, beautiful?'"
Fisher also loves assisting his entertainment management maven. "I have been 'roped' in several times but I enjoy every moment of it. My thought process is if I'm in a position to help, I'm going to do so. There are times that I can't and that is totally understood."
So you want to date an entrepreneur, eh?
We asked our gentlemen their advice for others who are currently in or are contemplating a committed relationship with an entrepreneur.
"I'd have to say that patience and understanding are key attributes to have when considering being romantically involved with an entrepreneur. Understanding that their potential mate's drive and passion to succeed in their business endeavors may overlap what those that aren't entrepreneurs may consider "quality time" is very important," Starr said. "It's one thing to have the understanding; however, patience must be exercised to show true support of your mate's business aspirations."
Holbrook wanted partners to understand that for entrepreneurs, there is no separation of work and life. "Until they get more established and begin to make a profit from their business, their life is their work. You have to mature enough in your relationship to put your personal feelings and sometimes your personal needs to the side. Let them put all that energy and effort into being a success. The sacrifice will be well worth your effort in the overall scheme of life."
"Early communication," Fisher adds. "Early communication often makes it all work out. We communicate all the time in many ways which makes scheduling much easier."